Flat Roofing in South London - Barris Roofing Ltd
Flat Roofing is rumoured to be a very troublesome area in roofing, but with modern day techniques, those rumours are proving incorrect.
GRP / FIBREGLASS ROOFING
HIGH PERFORMANCE 3 LAYER SYSTEM TORCH-ON FELT
MASTIC ASPHALT FLAT ROOFING
LEAD FLAT ROOFING
EVOLUTION 1 LAYER OVERLAY FELT
High Performance 3 Layer Felt System - Traditional Solution
A more traditional flat roofing technique, but now with advanced materials, meaning longer guarantees. We can offer 10 year guarantees on our new felt roof installations. Our material of choice is ICOPAL TECHNATORCH.
Felt 3 layer flat roof system
Europolymers Evolution Overlay Felt - Lower Cost Flat Roof Solution
Evoluion felt overlay is a product specifically designed to overlay existing surfaces such as old felt or asphalt. Although the cost per roll is higher than standard felt cap sheet, the system is designed to be 1 layer (as opposed to 3) & can really save money on a complete new roof project. Evolution is available with 10, 15 or 20 year guarantees, with the product changing in thickness depending on the required guarantee length.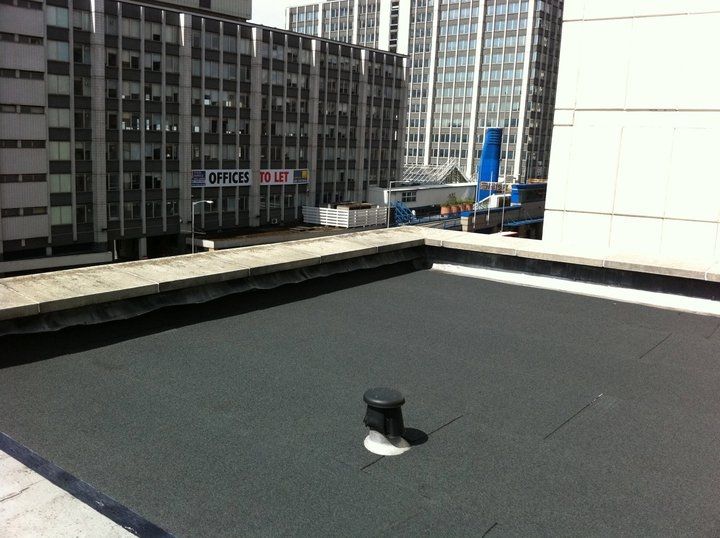 Evolution overlay flat roof system
GRP Fibreglass Systems - 20 year guarantee
We have dedicated a page (see menu to left) to GRP Fibreglass flat roof installations.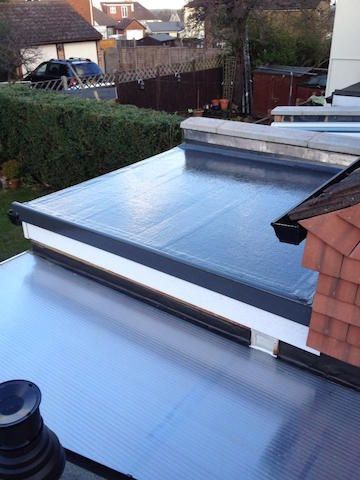 Fully Insured For Heat Works
We are fully insured for all flat roofing works & including heat work insurance (for high performance torch on felt and Evolution Overlay). Simply Business Professional Indemnity

Public Liability : £2,000,000
Professional Indemnity : £50,000
Employers Liability : £10,000,000
Flat Roof Reports For Insurance Companies
We offer a flat roof report service (charges apply) for your insurance company. Email us to arrange an inspection of your flat roof.